Pause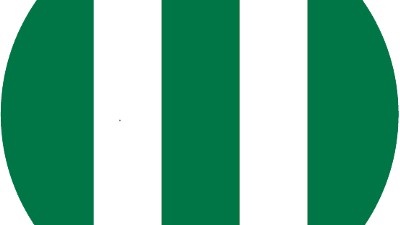 What is Pause?
Pause works with women who have experienced, or are at risk of, repeat removals of children from their care. We do this by creating a space for women to change.

We allow time for them to focus on themselves and this can sometimes be the first time they have ever had the opportunity to do that. Every person we work with is treated as an individual and by building relationships underpinned by trust and respect, we support the women to re-build their lives, their self-esteem and develop their aspirations.
We offer a combination of therapeutic, practical and emotional support tailored around each woman's needs. Each woman co-designs their own plan by working with their Practitioner to focus on and prioritise their own goals, which are then regularly reviewed and adapted.

Pause aims to break the cycle of repeat removal by intervening at a point when the women have no children in their care. We know that women are often dealing with many issues including domestic abuse, substance misuse and mental health issues but we work to give them the opportunity to focus on themselves.
We provide a trauma-informed package of care and support over an 18-month period. This allows women to develop new skills and responses that can help them create a more positive future. To do this, they are required to take the most effective form of reversible contraception during the intervention, thereby creating a space to pause, reflect, learn and aspire.
Success so far

Over the last four years, St Helens has had some great success and as such we have been granted further funding to support and change the lives of more women and families in our borough.
Each woman who completes the programme gets the chance to celebrate their success with a graduation event. Various outcomes have been achieved locally; for example, improvements with confidence, self-worth, self-esteem, housing, relationships, health and recovery from loss.

Congratulations to all!
How do I get in touch?
If you'd like to know more about the service you can contact us by calling 01744 673390 or email us at pause@sthelens.gov.uk.
One of our team can chat to you and find out whether this is the right place for you.

Meet the team (L-R)
Sonia Rylands is a practitioner and has worked with looked after children and young people in a variety of settings for over 20 years. Sonia is passionate about helping women regain control of their lives.

Ann Gillon is our coordinator. Ann worked in the finance industry in the private sector for 16 years before joining St Helens Borough Council more than a decade ago to work in children's services. Ann enjoys being able to support our practitioners to help women meet their goals.
Kelly Cox is the practice lead and has over 20 years' experience working with looked after children, as well as adults and young people who have come into contact with the criminal justice system. Kelly is committed to doing things differently to empower women to achieve their full potential.

Kath Seabrook is a practitioner has over 10 years' experience working with children and families in the community as well as domestic abuse services. Kath is passionate about providing a different service where women can lead the way with their own goal setting.