Walk With Pride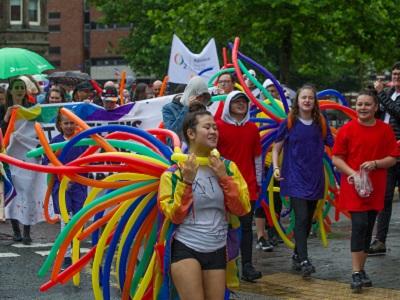 Communities from all walks of life are encouraged to 'come together' and join our Walk With Pride parade around St Helens Town Centre.
Put on your rainbow colours, grab your flags and join us as we Walk With Pride to celebrate and embrace diversity in St Helens.
Register your details to take part in the Walk With Pride parade using our form below. Only one member from each group needs to submit their details and give a rough estimate of how many people will be joining you in your group.