Family Hub will support families who need help most
Families in need of support in St Helens Borough will look set to benefit from a new Family Hub in Sutton thanks to more than £2million in funding.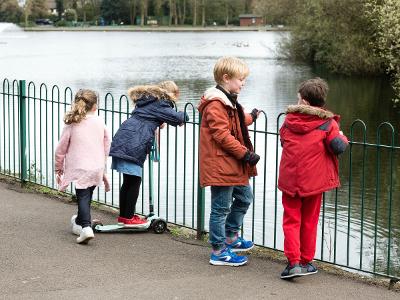 Article date: 13th February 2023
St Helens Borough Council will receive the funding as part of a £302million Government scheme which is designed to support 75 councils selected to create Family Hubs.
Sutton Children's Centre will be the location for its first Family Hub location as part of its plans to bolster early years support in the areas where the help will have the biggest positive impact on those children and families who need it.
A Family Hub is a centre that offers a 'one stop shop' of services for parents and families with children up to 19 years old or up to 25 for those people with SEND. They bring together a wide range of services that can help provide support and advice on everything a family might need from those early days with midwifery and health visiting services, child development services, through to cookery lessons, financial advice, targeted youth groups, adult support groups and activities all working together under one roof.
The services based at the Family Hub all work together, which makes it easier for families to explain their situation in one go, rather than repeating it to individual services, and get the right support from the right services. And they are open to everyone to use as they need regardless of their background.
The three-year funding will also see some money set aside for bespoke parent-infant relationship and perinatal mental health support with a focus on supporting families through the first five years of life for children.
Councillor Nova Charlton, Cabinet Member for Children's Services, said: "The work to give future generations every opportunity to prosper starts from pregnancy. It means working with the whole family to give them the tools to nurture their children and give them the chance to achieve their full potential.
"It's not always easy as a parent or carer to know what to do or where to get advice but Family Hubs will provide longer term support for families from birth to adulthood that will deliver advice, guidance and practical support that give the foundations for success. This funding will help towards the creation of the first hub in the borough that offer a more holistic service for the whole family."
Councillor Anthony Burns, Cabinet Member for Wellbeing, Communities and Culture, added: "We know that those children who get the best start to life are more like to see a positive impact on a whole host of factors as they grow up such as future prosperity and health and wellbeing. The Family Hub would help us to target our resources and focus on tackling things like health inequalities from the very beginning."