Free compost giveaway marking International Compost Awareness Week
Celebrating International Compost Awareness Week (7-13 May), St Helens Borough Council has teamed up with SED Services Ltd to offer a limited supply of bagged compost to all residents, completely free!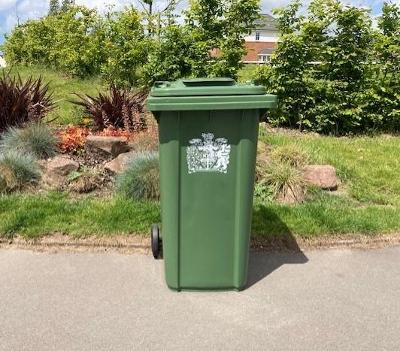 Article date: 2 May 2023
SED Services Ltd are the Wigan-based company that takes materials collected through St Helens Borough's garden waste service and recycles it into compost, supplying the North West's agricultural industry with organic fertilizer and soil improver.
The compost giveaway will be held at two events in different parts of the borough, as a thank you to residents for using the council's garden waste collection service.
The compost is available to everyone, and an invitation will be sent directly to garden waste service subscribers and allotment holders.
There'll be a variety of compost types available on a limited first come, first served basis, with a maximum of two bags per household.
Home composting is an inexpensive, natural process that can transform your kitchen and garden waste into a valuable and nutrient rich food for your garden. It's easy to make and use. Find out more at www.sthelens.gov.uk/article/2821/Compost-and-water-butts.
Councillor Andy Bowden, St Helens Borough Council's Cabinet Member for Environment and Transport, said:
"We're pleased to be making this offer of free compost available to our residents, garden waste service subscribers and allotment holders, thanks to our partnership with SED Services Ltd. Come along to one of our International Compost Week events, learn more about how your garden waste contributes sustainably to the green and agricultural economies, and get your free compost.
"Make sure to get there early as supplies are limited - once they're gone, they're gone!"
The events will be held on:
Thursday 11 May, 2pm-7pm - Earlestown Cricket Club car park, Earle Street, WA12 9NU - ALL COMPOST IS NOW GONE
Friday 12 May, From 2pm - Clock Face Colliery Country Park car park, Gorsey Lane, WA9 4SE - ALL COMPOST IS NOW GONE
Please bring help if needed to help load into your car as the bags will be heavy.
There's still time to subscribe to this year's garden waste service, or to order an extra green bin.
The subscription period began in March and runs until Friday 8 December. The cost per subscription is £40 per bin.
To find out more visit www.sthelens.gov.uk/gardenwaste