Town centre shop guilty of illicit vape sales to children
A St Helens Town Centre store has pleaded guilty to selling illicit vapes to children in a prosecution brought by St Helens Borough Council's Trading Standards.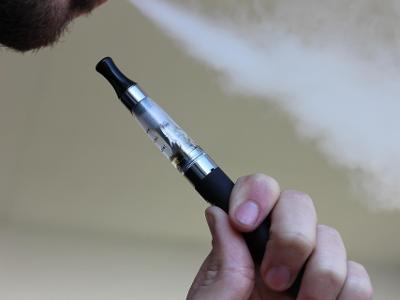 Article date: 7 October 2023
On 26 October 2023, M&D Stores Ltd who trade as Bargain Land in the Hardshaw Centre pleaded guilty to selling illegal disposable e-cigarettes and selling them to children, and were ordered to pay fines and costs totalling £2,400.
In addition, company director Mugshood Dudhwala was ordered to pay £860.
Following reports made by local parents that their children were purchasing vapes from the town centre shop, Trading Standards opened an investigation.
A 16-year-old volunteer working with Trading Standards was able to purchase a disposable e-cigarette from the shop, without being asked to demonstrate that they were over 18 years old, that being the minimum age to purchase any nicotine containing product.
The vape which cost £13 was marked as containing 10ml of nicotine-containing liquid - five times the permitted amount of 2ml - and the equivalent of ten packets of cigarettes in nicotine content.
The watchdogs obtained further disposable e-cigarettes from the shop even though Mr Dudhwala knew he was to be reported for previous sales of illegal vaping products. The court heard that Mr Dudhwala and his company had no real procedures in place to prevent the sale of age restricted products to underage persons, and had sold the large capacity vapes from under the counter after they had been instructed to remove them from sale by Trading Standards. The business claimed to be struggling in the current economic climate, stating that only £4,000 profit was made by the shop last year.
In summing up, the District Judge told Mr Dudhwala that if he had solved the issues brought to his attention by Trading Standards, he would not have found himself in court.
Councillor Kate Groucutt, St Helens Borough Council's Cabinet Member for Economy, Business and Skills, said:
"We simply will not tolerate the illegal sale of unapproved and untested vapes to children in our borough. This business was given the opportunity to correct their course but chose not to. Diligent work by Trading Standards and its young volunteers, and the reports from concerned residents have resulted in another successful prosecution against a business that put revenue before the law and the long-term health of local children.
"I'd urge anyone who suspects a shop is selling illegal vaping products to report them by calling the Citizens Advice consumer helpline on 0800 223 1133 or by emailing our Trading Standards team directly at tradingstandards@sthelens.gov.uk."