OUR CUSTOMER EXPERIENCE COMMITMENT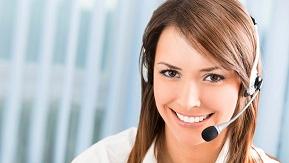 We want to provide an excellent customer experience to everyone in St Helens, this means putting our customers first, all the time, every time. Our commitment is based on a clear, simple customer commitment:​
TREATING YOU FAIRLY - WE WILL: ​​

be helpful and respectful to everyone ​​

be understanding of your situation ​​

act openly and honestly ​​

keep our promises ​​

deal with your requests and complaints promptly​

GETTING IT RIGHT: WE WILL: ​​

keep your personal information safe ​​

say sorry if we make a mistake and act to put it right ​​

make it easy for you to tell us if we get something wrong ​​

use your feedback to improve our services ​

KEEPING YOU INFORMED: WE WILL: ​​

give you clear information about the right people to help you ​​

talk to you in plain language, without jargon ​​

keep all the information on our website up to date ​​

update you with progress on requests and complaints ​​

MAKING ACCESS EASIER. WE WILL: ​​

develop services with your help that meet your needs ​​

make our website accessible to everyone ​​

increase our online services for you to use at a time that suits you ​​

be clear about the different ways you can contact us ​​
You can make an enquiry or report a problem using our self-service options:
You can also contact us through our social media:
www.facebook.com/STHContactCentre
www.twitter.com/STH_Customer
Our teams
General enquiries
Our team are available at our Contact Centre reception from Monday to Friday 10.00am till 2.00pm and our phone lines are open 8am to 6pm weekdays. Our telephone service is also available on Saturdays between 10.00am to 2.00pm.
Telephone - 01744 676789
We are available from Monday to Friday 8.00am - 6.00pm and Saturday from 10.00am to 2.00pm.
Council Tax and Benefits
Before you call check out our Council Tax and Benefits self-service pages!
If you can't find what you are looking for or need more advice, you can contact our teams directly by telephone - please be aware our lines do get busy!
Housing Benefit
Telephone - 01744 676666
We are available from Monday to Friday 8.45am - 5.15pm (except Wednesdays when the lines open at 10am and on a Friday when the lines close at 5pm).
Council Tax
Telephone - 01744 675255
We are available from Monday to Friday 8.45am - 5.15pm (except Wednesdays when the lines open at 10.00am and on a Friday when the lines close at 5.00pm).
Appointments are available with our Revenues & Benefits staff - please telephone either the Council Tax or Housing Benefit line for more information.
Social care
If you need to report a concern or request a service you can call our Contact Cares team on 01744 676767.
For more information and advice, please visit our social care section of the website.
What we expect from customers
We will not tolerate aggressive or abusive behaviour or language towards council officers and will terminate phone calls or interviews where this is displayed.