Catering and refreshments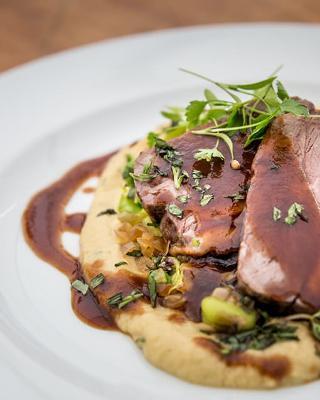 No event is complete without food and drinks, and we offer a full range of solutions, from simple hot and cold beverages through to high-quality event catering. Along with our catering partners, we will work with you to ensure your needs, and those of your attendees, are fully met.
Meeting and conference rooms
Our meeting and conference rooms can be provided with refreshment stations where attendees can make their own drinks and enjoy some quality biscuits during the event, providing a simple and fully flexible solution.
Catering options
From canopies and simple lunches, to seated three-course buffets and meals, we work closely with our fine dining partner Relish to create premium food using locally sourced, high-quality ingredients. Not only does this help support our local economy, but it also allows them to create exceptional menus for every occasion, including weddings, corporate events, and private functions.
Catering your way
For those who have specific requirements or have already sourced a catering provider, we are happy to work with you to incorporate this into your event booking, from pre-prepared packages to full use of our kitchens. You can contact us to discuss your requirements to see how we can help.