Ways of Working and well-being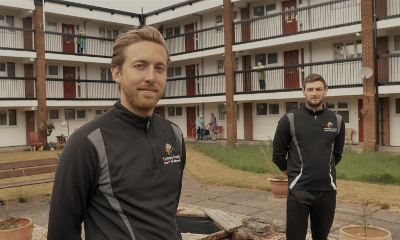 Ways of Working together, wherever
Well-being in work is very important to us here at St Helens. We support this through our Ways of Working programme, which gives us the opportunity to modernise our working practices. This doesn't just cover our working hours, locations, and workstyles; it is about being responsive and adaptive to service needs, embracing innovation and utilising technology.
We passionately believe that 'work is what you do, not where you do it'.
Here at St Helens Borough Council, we have a diverse range of roles, some with fixed start and finish times and some where there is more flexibility in how we work to deliver our services. All office roles are agile enabling our workforce to work from home and come together to work collaboratively when needed. Our frontline roles may be based within our depot, one of our children's centres, our libraries, or other operational locations within our borough.
The council has developed an agile, hybrid blended working model which allows some employees to work flexibly from any location, whether that's working from home, working from the agile hub, working from a council building, or from workplaces in the community. We think that agile working introduces greater flexibility and empowers employees to work smarter whilst maintaining a healthy work-life balance.
Our spaces include agile hubs which are designed to allow people to work in an agile way, offering different types of spaces that facilitate the needs of the agile workers. It provides less space for desk-based work, as this can be done at home, but introduces breakout, touchdown and collaboration spaces making the office about working with others and not working alone.
---
Mental well-being
Workplace mental health has never been more important.
As your employer, we want to make sure you don't have to face mental health problems alone, which is why together we are raising awareness at St Helens Borough Council and are offering a wide range of resources to support and encourage our colleagues to help themselves and others, including our well-being hub and well-being toolkits, which provide a wide range of online information, support and guidance.
---
Mental health first aid
Our Mental Health First Aiders are integral to supporting mental health within the workplace. Our First Aiders are members of our workforce that have been trained to provide mental health first aid to colleagues experiencing mental health issues in the workplace and outside of it.
---
My Possible Self well-being app
A free and totally confidential online mental health & wellbeing platform and app resource available to all employees, offering a personalised, tailored programme that suits you plus general health information and support.
---
Employee Assistance Programme
Our Employee Assistance Programme is a free and confidential service available to all employees, which can provide support and guidance with personal, work or family issues. Employees can access a helpline to speak to a trained counsellor or information specialist 24 hours a day, 365 days a year. The website provides information and guidance on a wide range of health and wellbeing topics, such as stress, pregnancy, debt, landlords, neighbours or nutrition.
---
Menopause support
The menopause is a natural part of life and isn't always an easy transition. Menopause should not be taboo or 'hidden' and we think this is an important health and wellbeing matter that should be handled sensitively. We also think supporting an open and positive environment is important, which is why the council wants all employees, both female and male, to understand what the menopause is and to be able to talk about it openly and without embarrassment.
Our support is designed to both enable the conversation as well as sign posting help and support available to those experiencing the symptoms of menopause at work.
---
Physical well-being
We run several programmes and initiatives each year along with other resources to support physical well-being. Employees have the option to participate in the Cycle to Work Scheme or take advantage of the Go Active membership rates at local fitness and leisure centres.