Equality, diversity and inclusion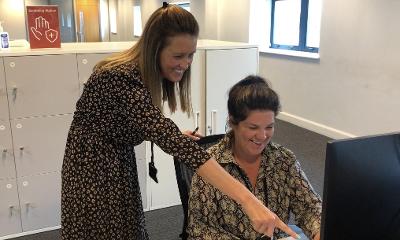 We develop and invest in our staff, and we value people with different perspectives, backgrounds and ideas who can help us achieve the best for our diverse communities. Everyone is included, everyone has a voice, everyone is empowered to influence, and everyone is proud of what we do.
Our staff communities
Through our Ways of Working programme, all staff have had the opportunity to influence the development of shared values and behaviours that promote a positive work culture. We aim to empower all staff to speak up and have a say in how we shape and design our services but there is always the opportunity to collaborate and innovate a more inclusive and welcoming work environment.
Our Staff Equality, Diversity, and Inclusion (EDI) Network and our Black, Asian and Minority Ethnic Network provide an essential structure and space to discuss how members can work together to support the council to continue to respect, retain, and value all types of diversity in the workplace.
---
A message from our Equalities Officer
If you are looking to work somewhere that you can make a positive difference in people's lives, you are committed to respecting the individual identity and dignity of each person and you would like to help provide accessible, safe, and inclusive services to our diverse community then we would like to hear from you.

We encourage applicants from diverse backgrounds, who share our values, our commitment to inclusion, and who will help us on our journey to transform our organisation.

Simon Cousins, Equalities Officer
---
Disability Confident Employer
St Helens Borough Council is a Disability Confident Employer and is committed to equality of opportunity for applicants. Disability Confident Employers lead the way in showing their commitment to supporting disabled people in the workplace.
---
VIP Employee Awards
Our annual VIP (Values in Practice) Employee Awards reflect the exceptional range of services and individuals working at St Helens Borough Council. Our TICK values are integral to how we all work together to create a healthy, positive, and inclusive organisational culture, and how we work together to continuously develop and improve our services. The event is a celebration of our workforce and achievements.