Learning and development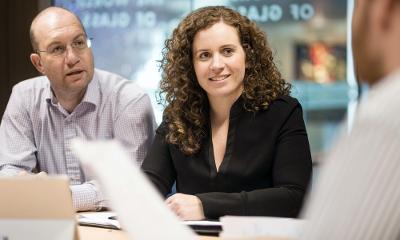 Investing in your personal development
We believe everyone employed at St Helens Borough Council should have the opportunity to develop and progress in their role. That is why we encourage and support employees to participate in a broad range of training and qualifications opportunities, not only to enable them to grow and achieve their goals and career aspirations, but to foster innovation and creativity within the workplace.  
Opportunities range from short courses to full qualifications and can be specific to your job role or an opportunity for personal development.
Our online learning hub offers employees an impressive range of learning tools including audio courses, e-learning books, online courses and learning journeys across a wide range of categories. Whether you want to learn about better work-life balance, deal with anxiety, brush up on your Microsoft skills, communicate well in virtual meetings, develop your project management skills, build a business case, or develop an interest in economics you can find it all on the learning hub!

Apprenticeships and qualifications
Apprenticeships are professional, work-related qualifications, available to all employees, of any age, that can range from GCSE to master's degree level qualifications. They provide professional development, enable you to learn as you go and develop new skills whilst you continue to get a salary; all your training costs are paid for and at the end you'll have a qualification! Qualifications are available in over 400 vocational subjects.
See what our employee learners have to say
Children and Young People Services and Integrated Health & Social Care
St Helens Borough Council offers comprehensive development programmes as part of our Children and Young People Workforce Development Training and Integrated Health & Social Care Workforce Development Training programmes.
We operate an independently designed ASYE Foundation Programme in partnership with the Greater Merseyside and Cheshire West Social Work Teaching Partnership.
You can find out more about professional training for social workers through our Social Academy by visiting our Children's Social Care microsite.