Financial benefits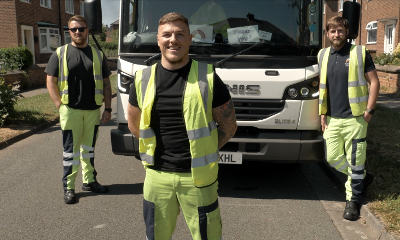 Choose to work for St Helens Borough Council and you will be rewarded with a wide range of financial rewards that not only benefit you, but your family and lifestyle too!
Family and finances
At St Helens Borough Council we recognise that our workforce have a life away from work and support them to achieve a healthy work-life balance through our Ways of Working. All employees are entitled to take two days' paid volunteering leave each year and we support our employees with flexible working and encourage everyone to take a break.
Employees also have the option to make a charitable donation via Payroll Giving, allowing you to donate to your favourite good cause should you wish to do so.
Our Employee Assistance Programme offers support with managing finances. All employees are welcome to access information via the website on financial matters including budgeting, claiming child benefit, managing credit cards, dealing with debt, managing household finances, and making a will. Alternatively, employees can call the helpline to talk to an information specialist 24 hours a day, 365 days a year.
---
Have a look at some of our key benefits!
Holidays
Our annual leave entitlement is designed to allow employees regular breaks to enjoy a balanced working life. Entitlement ranges from 32 to 38 days per calendar year (including bank holidays) and depending on your role (pro-rata for part-time employees). Leave entitlement further increases after five years with continuous service.
You also have the option (subject to service needs) to apply to purchase an additional five days via our Annual Leave Purchase Scheme, enabling you to enhance work-life balance (pro-rata for part-time employees). The purchase is part of a salary sacrifice scheme.
Pensions and retirement
The council offers automatic enrolment into the Local Government Pension Scheme and Pension Scheme Memberships, which include generous employer contributions. You will also have the option to join the Additional Voluntary Contributions Scheme, offering the opportunity for you to build a separate pot of money alongside your main scheme pension to give you extra income at retirement.
For those who wish to attend, a free pre-retirement training course providing guidance on planning towards your retirement is available to our workforce.
Travel and parking
All employees are welcome to book free parking facilities, which will either be on site or within a short distance of their place of work.
Essential car users who meet criteria will receive an annual allowance and a mileage rate of 40.9 pence per mile. The casual car user mileage rate is 52.2 pence per mile.
To support healthier journeys and reduce environmental pollution, the council operates the Cycle to Work Scheme, giving employees an opportunity to purchase a new bike at a significant discount, which is then spread across 12 monthly instalments.
Retail and leisure
Our retail and leisure discounts offer employees a wide range of exclusive discounts via a single benefits platform, which includes entertainment venues, major supermarkets and over 100 high street chains across the UK.
Employees who wish to keep active or enjoy leisure facilities have access to a discounted Go Active membership, which can be used at Queens Park Health and Fitness Centre, Sutton Leisure Centre and Newton-le-Willows Health and Fitness Centre.